MLEA • A CALENDAR THAT DONATES MONEY EVERY MONTH
Mujeres Latinas en Acción is a non-profit organization that empowers Latinas who have been victims of domestic violence. In order to provide them with support programs that help them start a new chapter in their lives, they rely on donations.
Donations usually comes during the holiday season. How can we encourage donor to contribute throughout the year?
We created a calendar that collects loose change from month to month during a calendar year. Every month, each calendar page detaches and transforms into a collection envelope. The envelope is not only good for submitting the coins but also additional money or checks; becoming a modern day collection box for people to help the organization throughout the year.
CANNES LIONS: 1 x Shortlist (Direct)
USH IDEAS AWARDS: 1 x Gold
OJO DE IBEROAMERICA: 1 x Bronze
7+ Leo Burnett Worldwide Creative Review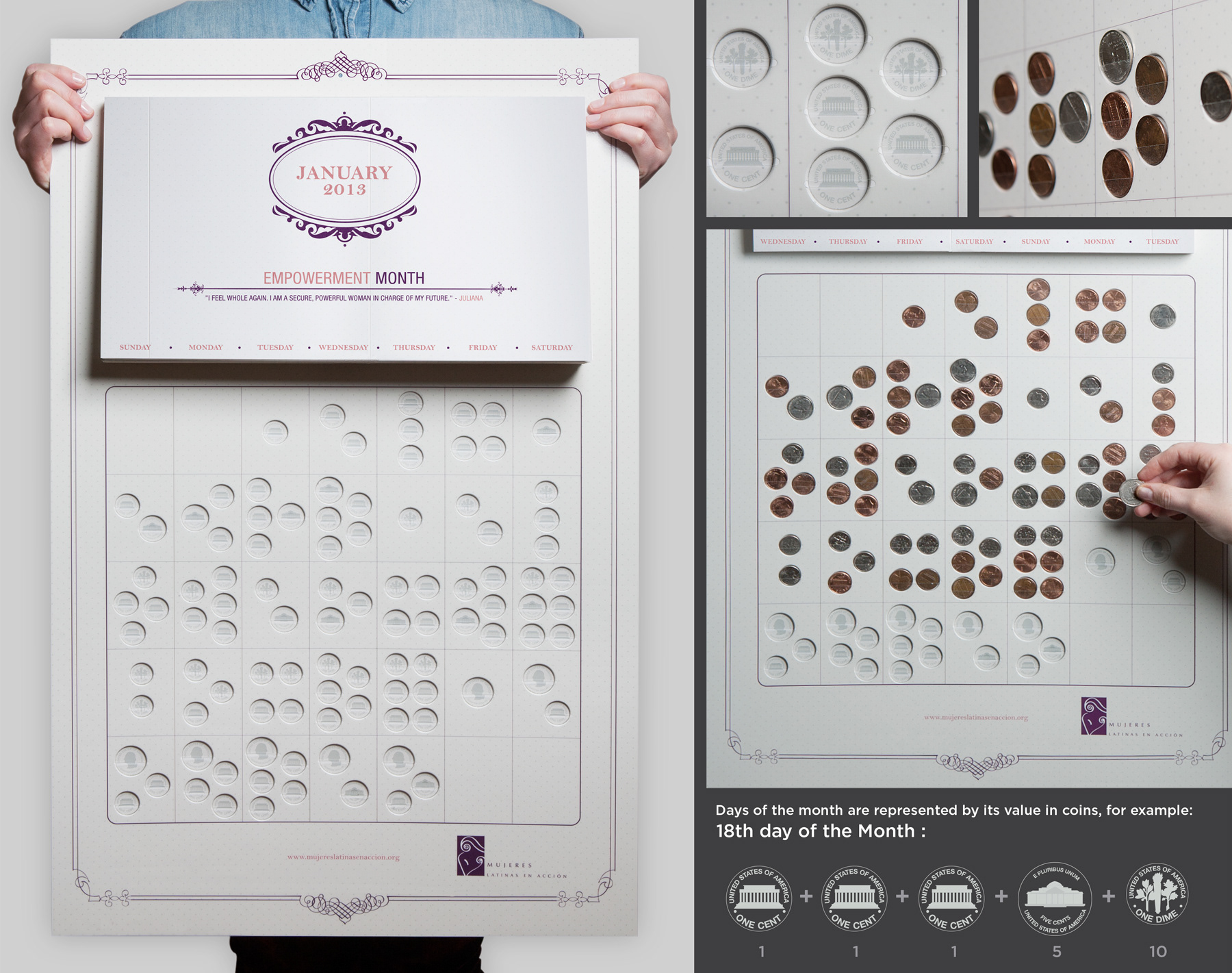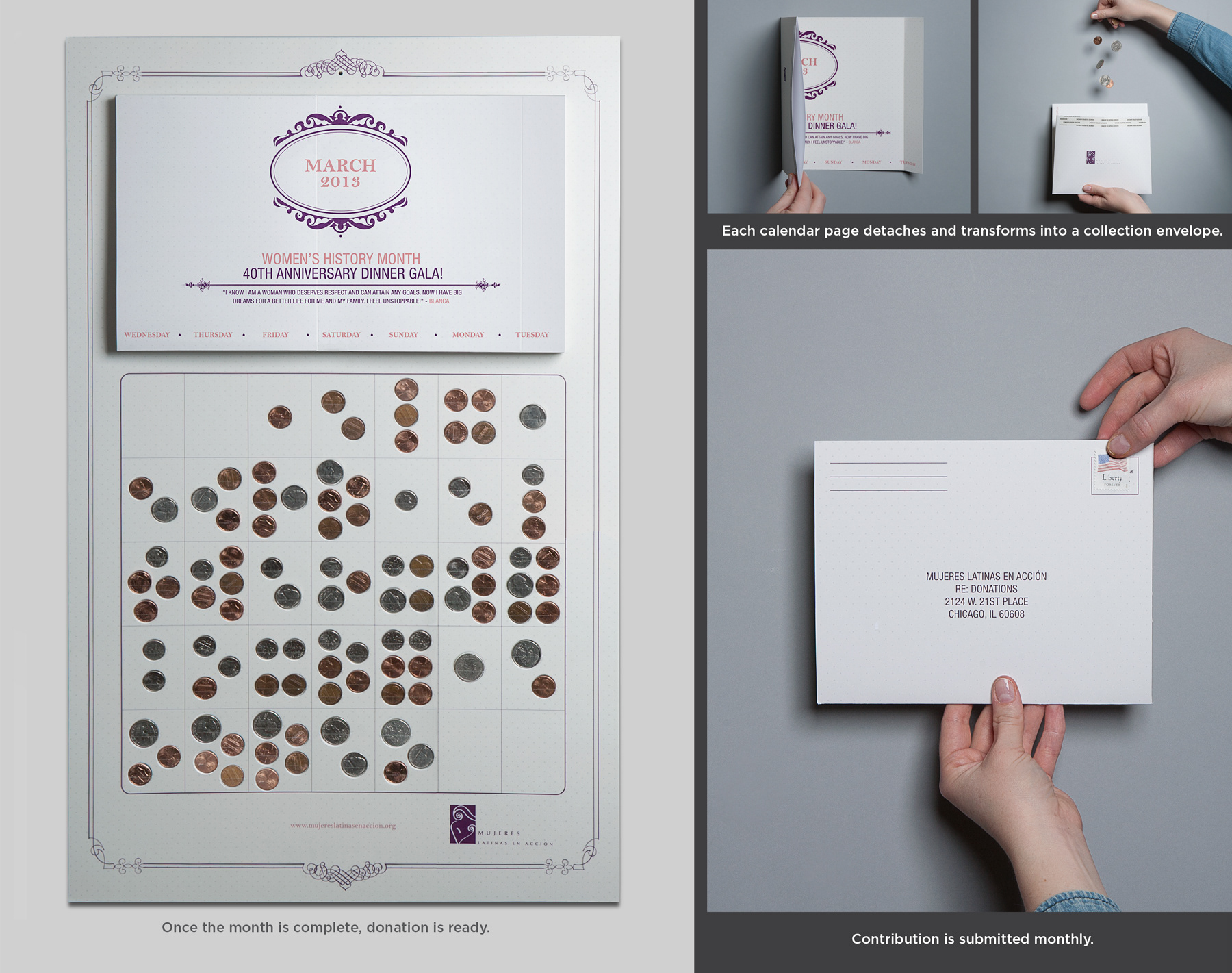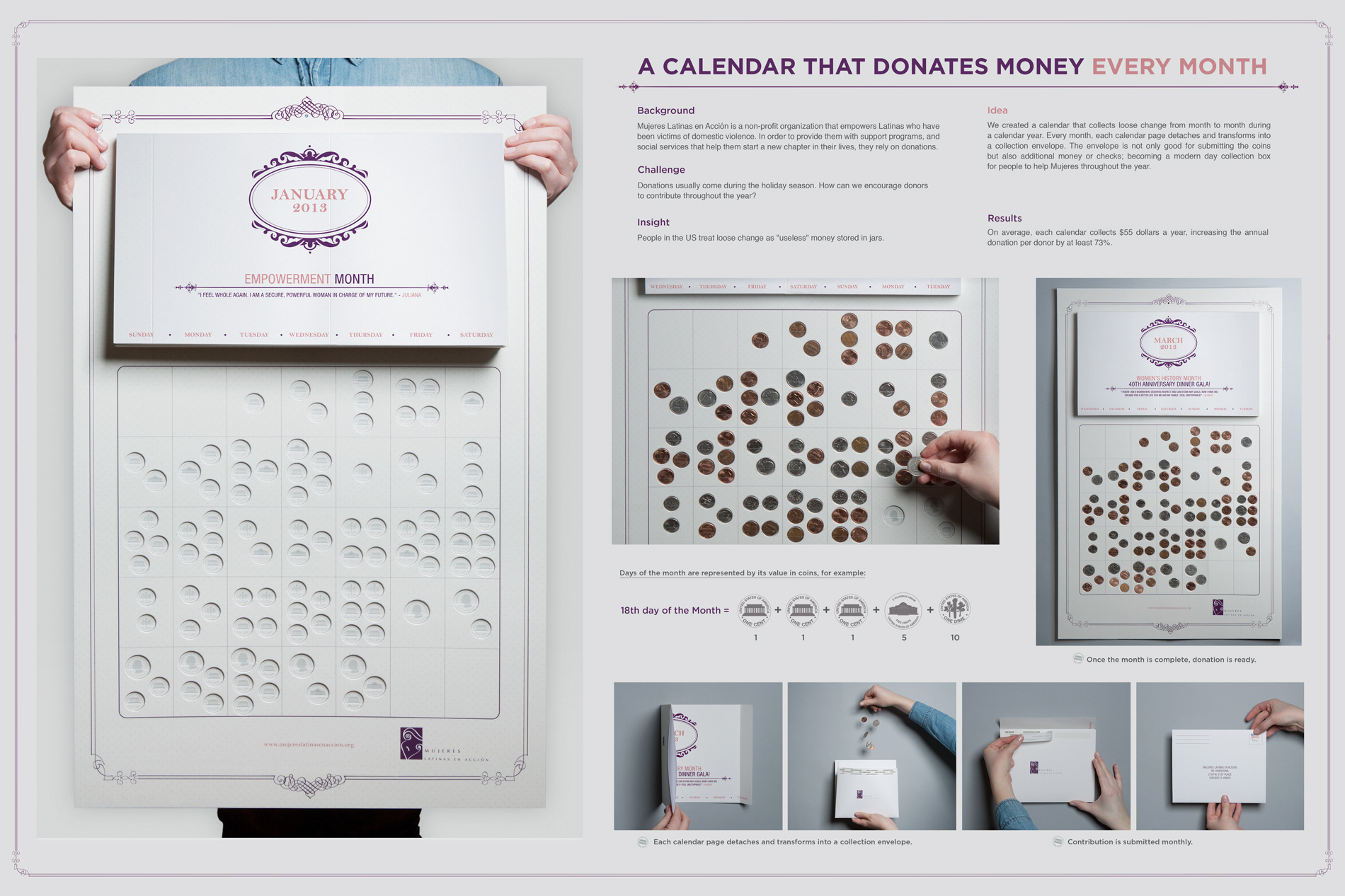 SUSAN G. KOMEN • BREAST CANCER FOUNDATION
FILM DIRECTED BY RICARDO DE MONTREUIL
Whenever a woman decides to avoid a cancer screening she puts her life in danger, and ignoring the disease only makes it stronger. To make this point 
we turned breast cancer into something we can all relate to everyday. A hardworking, passionate employee, who is positive and vibrant. As the story progresses we begin to understand the full implications of what this model employee is trying to achieve.
The Cara Program empowers individuals affected by homelessness and poverty find quality employment. In the process, their lives are transformed, communities strengthened and paths to success created. To raise awareness about their program we created the, "Choose" campaign to show that, "life is a matter of choice." When options are limited, falling into a life of drug
s and poverty might be the only option.